After about six months of unemployment and about seven months of no new writing-related news, I felt like I was hitting a wall. I fully expected my wife to break into that song from the School of Rock musical, "Give Up Your Dreams," but of course she stayed super supportive. Then, finally, in the same week, I got two bits of good news.
The first bit of news is that I have another video game gig. It's slated to take 8-10 weeks, so by the time you read this, I will hopefully be shaved, dressed, and reporting in to a source of gainful employment. I don't think I'm free to talk about the details yet, but hey, maybe this game will go somewhere, and take us along for the ride.
The second bit of news has been cleared by the publisher as good to go for social media announcement. I've got a short story accepted by the comedy science fiction and fantasy anthology series "Unidentified Funny Objects."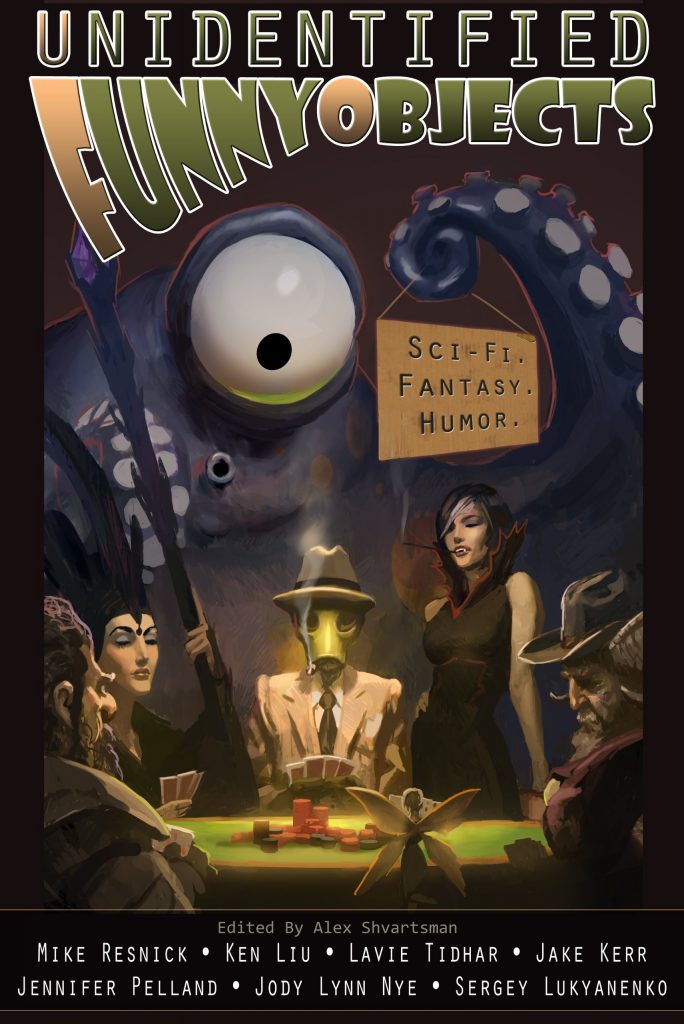 UFO is an anthology with a nice pedigree. Apparently it has had stories from George R.R. Martin, Neil Gaiman, and (to my complete lack of surprise) the Hamster Queen herself, Esther Friesner. I don't know if any of those three are in this year's volume (the submissions are still being edited), but I'm stoked about it nonetheless.
The story that got accepted was "The 10:40 Appointment at the NYC Department of Superhero Registration," which is a brief look into one story at the hero equivalent of the Department of Motor Vehicles, because frankly there's so many of them nowadays that they can take a number. It makes a strong argument why regeneration is the worst superpower to have… and also, the best.
Unidentified Funny Objects #8 has a theoretical launch date of sometime in October. When I know more, I'll tell you.
Until then… up, up, and away.